"P.M.H.Atwater is a stunning visionary, whose insights and research are on the cutting edge of the beginning of a massive change in the old spiritual and scientific paradigms taking place now."
~ Patrick Wells, Movie Producer.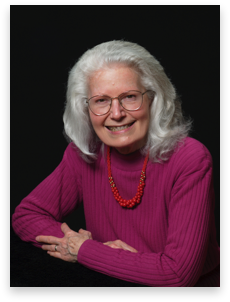 P. M. H. Atwater, L.H.D. Ph.D. (Hon.)
is one of the original researchers in the field of near-death studies, having begun her work in 1978. She has written ten books on her findings, her tenth – the final wrap-up of her theory about brain shift/spirit shift, straight talk about transformations of consciousness and the future of the human race was published in March 2011.


From: Bulgarian National Television~"Dearest Dr Atwater, hello!!!!"After the wonderful interview you gave to me by phone, I was sure, that it is time to finish my documentary and the audience of the Bulgarian National Television was enchanted and moved by your words and every single element in this documentary. Some colleagues of mine even started to come to me and for the very first time shared their own NDE, being sure I am someone who is going to understand them ... I highly do appreciate your participation and I don't know why I was so embarrassed in my dearest wish to write you and trying to avoid the possibility to disturb you I didn't share it with you. I included in my documentary your Big Book as well and now that I am talking about it, I have to say that for the very first time I found an explanation in it for my 4-5 NDEs in my sleep I used to have through the years."
~ Please, accept my cordial regards: Sophia Tzavella


Some of Dr. Atwater's findings have been verified in clinical studies, among them the prospective study done in Holland and published in "Lancet" medical journal (12-15-01).

Her "The Big Book of Near-Death Experiences" brings the entire field up-to-date, and was featured in an online article in "Newsweek Magazine."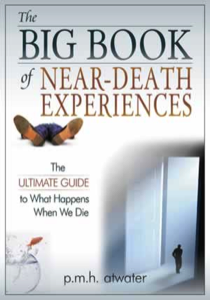 In her 43 year career, P.M.H. Atwater has been honored with:

• The Outstanding Service Award from the International Association of Near-Death Studies (IANDS) - 2005
• The Lifetime Achievement Award from the National Association of Transpersonal Hypnotherapists (NATH).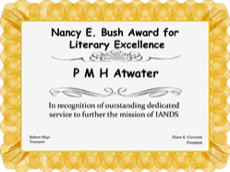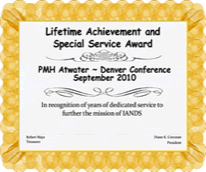 • The Nancy E. Bush Award for Literary Excellence (IANDS) - 2010
• The Lifetime Achievement and Special Services Award (IANDS) - 2010



Dr. Atwater continues her work on the evolutionary aspects of humankind as a generational researcher and author of "Beyond the Indigo Children," now available
in Bulgaria, Russia, France, Germany, Poland, Norway, Portugal, Czech and Brazil.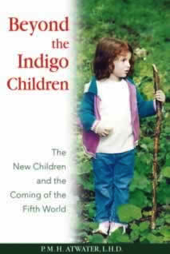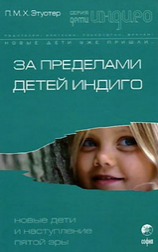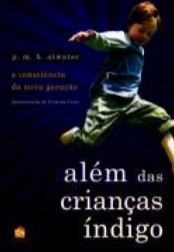 PMH's story as an experiencer of three near-death states is now on available in print, as an e-book or on Kindle as "
I Died Three Times in 1977 - The Complete Story
." A prayer chaplin, visionary counselor, wife, mother, grandmother, her website is filled with many features, among them "
The Marketplace
" - where near-death experiencers and those like them can promote their products and services without charge.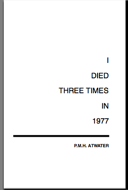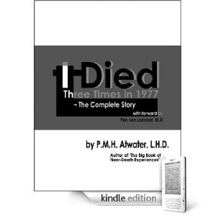 Please refer to her
events calendar
for dates that are
still available for
these personal
appearances
and/or
radio/television
interviews.