This section is not a comprehensive listing of all books available.
Your Soul Remembers: Accessing Your Past Lives Through
Soul Writing
by Joanne DiMaggio
Hold the presses. . . nobody is approaching reincarnation and past-life hypnotic regressions like Joanne DiMaggio. She tackled the claim that "all disease or illness is past-life related," invited in dozens and dozens of people with non-responsive physical ailments, then explored possible causative factors through hypnotic regressions. Yup, all cases pointed to unfinished business in past lives. What's really exciting, though, is that she invited clients afterward to ask their soul to comment about the session. Joanne did the same thing too. Utilizing both sources, helpful information emerged that led to healings. Her first book, Soul Writing, revealed that anyone can do this, allow their own soul to express itself via a meditative state. to write down thoughts or feelings that might be helpful. KARMA can be a PAIN is a surprise.
THE JOURNEY HOME: INSPIRING PASSAGES
FROM NEAR-DEATH EXPERIENCES TO COMFORT THE DYING
by Michael A. Quinn and Linda L. Quinn.


The Journey Home is not a book. It is a gift to those who are dying, to their families, and to those who care for the dying. It is a gift that will keep on giving years afterward, a treasure to hold close, a reminder of A Greater Truth that is beyond what words we fashion. Let those in need just hold it, maybe turn a few pages and get lost in the Hubble Space Photographs. Maybe they'll read some. Better that you read passages out loud, sprinkling the air with the sounds the words give. To say the passages tucked into pages are inspiring is to forget the power of love and what love can do. This love, real love, what is shared therein, fills all the corners of your mind with loveshine and helps your heart to once again sing. Spread this gift throughout hospice, hospitals, clinics, homes, bedsides, living rooms. No matter the age. This is a gift that speaks to all. Keep it available. Let its light illumine your soul.



---


ANOTHER NDE WITH A DIFFERENT MISSION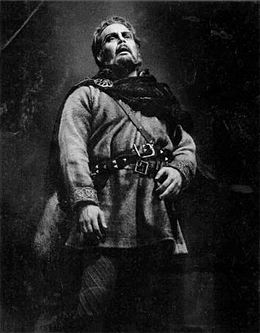 Joseph Shore was well on his way to becoming a theologian when he had a near-death experience. A voice told him to become an opera singer. "Your characters can be your sermons. Your audience can be your congregation. Now go put feet to your faith." When life made sense again to him, he left seminary and, without ever taking a single voice lesson, he started to sing and won a Metropolitan Opera Audition. He then began a career in opera.
Nessun Dorma sung by Joseph Shore
He learned from this to hear an inner voice that guided him in all things. His book,
Good Dreams: Miracles in Opera and in Life
, is available as a Kindle book from
Amazon.com
.
Really, this is one interesting book with gripping accounts of his struggles and triumphs in the opera world.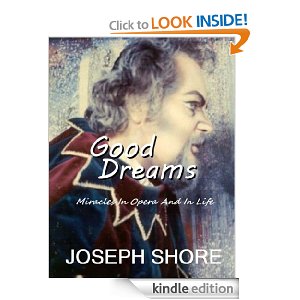 But that's not all. Shore discovered
A Course in Miracles
(a very special series of spiritual lessons) and was transformed even more. He now writes a myriad of stories and vignettes about spiritual vision, nature, and the truth of life. Search a little, and you'll find these stories. By the way, he taught opera and voice lessons for many years, introducing his students to the value of their own spiritual worth and uniqueness. Today, he continues to be an example of unconditional love for all he encounters.

Joseph Shore just came out with his second book. It is far deeper and more spiritual than his first.
To obtain a copy
: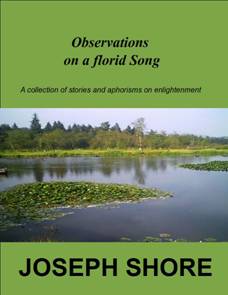 ---
CHILD WRITES BOOK ABOUT HEAVEN AND SURVIVING A TORNADO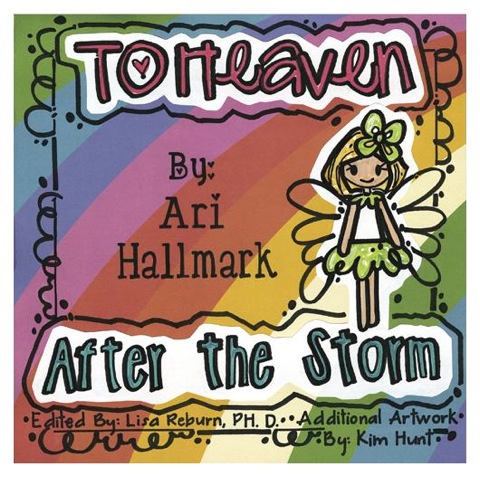 Ari Hallmark is seven years old. On April 27, 2011, she and a cousin were all in her family who survived an EF-4 tornado that hit Huntsville, Alabama. During her near-death experience she joined her family in heaven and remembers every detail of what happened on both sides of death's curtain.

Ari knew two months in advance that her family was going to die. I'm not clear if her knowing came in a dream or she just suddenly "knew." She used the two-month wait to enjoy her family and give them a lot of love. Their dying, then, was known to her. Because of that she is at peace with what happened, and is living with her maternal grandmother. She has two uncles who are still alive. She is doing well, has lots of energy, is quicker and smarter than before, and is starting to exhibit the aftereffects pattern typical of near-death experiences. Her advance knowing of what was about to occur, fit the "Coming of Full Death" pattern I discovered decades ago and wrote about in many of my books.

A reporter just picked up her story and gave it to the three major TV networks. We will all soon be hearing about Ari Hallmark. Check out:
http://fox2now.com/2012/05/15/a-childs-book-about-going-to-heaven-surviving-a-tornado/
.

Her therapist suggested she write a book about her ordeal, as a ministry for other children dealing with death. Just published, To get a copy, you must now call the Christian Bookstore "
Heaven Bound
," run by Valerie and Randy Wix - call (256) 931-2053.

---
A NEAR-DEATH BOOK LIKE NONE OTHER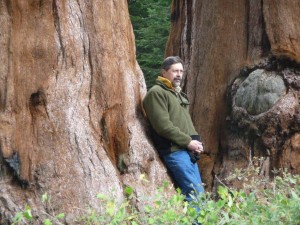 You've never read a book like this because it stands alone as truly unique. The book is
The Man Who Planted Trees: Lost Groves, Champion Trees, and an Urgent Plan to Save the Planet
. Jim Robbins, a
New York Times
reporter, wrote it. Came out this year through Random House.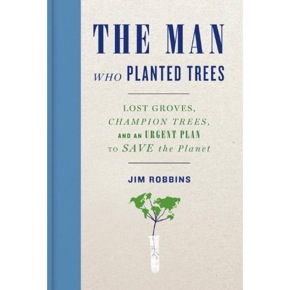 Most books about near-death experiences/experiencers are "wow" kinds of sharings about what the individual went through and saw and heard, and how that changed them. Other near-death books are research oriented with facts and findings. And this is good. Yet, seldom if ever, are we confronted with "
mission,"
the experiencer's job on earth and the drama of what they did and are still doing to fulfill it.
The Man Who Planted Trees
is about mission. . . a really, really big one that either directly or indirectly affects us all.
David Milarch, a one-time body builder, street brawler, and Michigan tree farmer, died. It was June of 1991 when he was forty-three. "Drinking was my hobby, pastime, and sport," said Milarch. After a stupid incident that embarrassed everyone, he promised his kids he would never drink again. He shut himself in a room and quit cold turkey. Too late, his kidneys gave out. He refused dialysis. His breath gave out. As he died, an angel drew near and said, "Don't be afraid, we know you're afraid, but we're with you." His near-death episode was incredible, as many are, and he returned receiving ongoing guidance from a range of sources, from archangels to spirit guides to becoming so psychic he seems "tuned in" to everything - like coming storms, events, locating historic and special sites, and just knowing things. A few months later, after surviving death, his bedroom lit up, waking him. He was told to go to get pad and pencil and sit in his leather chair. He did. The next morning, ten pages of the pad were mysteriously filled with an outline of his "mission," what he was now to accomplish. His project was to save DNA from the world's champion trees. . . the largest, oldest, healthiest trees on the planet, the champions who had withstood it all and survived and thrived. Not seeds. Their DNA, so 100% of what made them champions could continue, all their memories, all that they had seen, felt, and integrated, what made them unique - recorded in their DNA and retrievable by cloning. Cloning! With hardly an extra dime to his name, he began the search for champion trees and cloned each one he could find. His conversion to environmentalism is nothing short of messianic, for he feels he must clone these trees ahead of planetary catastrophe. Along the way he found a woman to help with finances. She, too, was a near-death experiencer, and she understood the mission and the urgency.
Every tree is an ecosystem unto itself. Without them, the planet would die from lack of oxygen, reasonable temperatures, moisture, nurturance for a myriad of life forms, root systems that stabilize earth. Trees are connected to the stars, "irrigating" the earth with life energy, their cycles the sacred matrix that enables living systems to exist.
Did you know that trees are a chemical factory? The chemicals they emit maintain our biosphere and regulate climate. This book is packed full of such "truth about trees," and what is killing them and why, and the fact that today, August of 2012, between 80 to 90% of all old-growth forests on this planet. . . are gone! What we have left are thin, spindly things with superficial root structure, small trunks, and hardly any canopy, and they are easily killed by insects. How bad is it? I talked with my sister today in Idaho about the fires, and she said Stanley, Idaho, has no more trees, just grass - and it wasn't fires that killed them. Take a look outside of Helena, Montana. Any trees left besides the landscape variety? This situation is unbelievable to me, yet, north of Charlottesville, Virginia, where I live, forests are being destroyed to make room for stores and houses at a rate I have never seen before. We lost the forest in back of our house to grass and a few new homes. I did what I could to object. Money won.
The situation worldwide is so dire, I urge you to read this book. Robbins did a good job writing it. Toward the back of the book, the publisher added a few more pages because -
the funding was pulled for the Archangel Ancient Tree Archive project and the cloning of Champion Trees,
just as this book went to press.
Milarch and his sons have vowed to keep going, to keep cloning and planting. His goal is to clone 100 of the world's largest trees. Let us pray that he succeeds..
There are no news stories about what is happening to the world's trees. No television documentaries. Nothing. So look around and see for yourself.
Many near-death experiencers, like Milarch, are so dedicated to fulfilling their mission you seldom hear anything about them personally. What they are accomplishing, however, the difference they are making, is fast becoming the stuff of legends. Those who have been transformed are busy transforming the world around them, and others, too.
---

ROBERT SCHWARTZ'S SECOND BOOK..........................

Your Soul's Gift: The Healing Power of the Life You Planned Before You Were Born

The concept that our lives are preplanned, that on the soul level we decide when/where/why we will incarnate, has been around for centuries. As a child I had no doubt why I was here, a knowing confirmed many times by life events. Then I became a hypnotherapist specializing in past-life regressions. To say I had startling cases of direct prebirth planning and how the soul operates would be an understatement. Then I died. My three near-death experiences and what I did afterwards as a near-death researcher expanded my knowledge of the soul, of life and death, and what propels us in our journey back to Source. Robert Schwartz has pursued this,
YOUR SOUL'S PLAN
, in two books - the second one a 500-page examination of cases covering such subjects as spiritual awakening, miscarriage, incest, rape, caretaking, mental illness, and pets (the animals in our lives). He handles each case the same way: the individual's narrative, readings and conversations with both a medium and psychic channeler, additional comments, and closing thoughts. Forget that the book is so long. You're riveted. The narratives alone apply in some way to your own life or the lives of people you know. This is valuable material, handled in a respectful and caring way. You relate because on some level, we are all connected and we share the same desires and feelings. Two weakness with the book. First, a lack of hypnotic regression material or dreamwork - the type of information that comes directly from the individual and not through a third party (like mediums and channelers). Secondly, each prebirth session itself reads more like a television sitcom than what one would actually encounter on the soul level. Still, even approaching the subject of prebirth planning, that our lives are no accident and that the people in our lives are there for a reason, is strong stuff. This is no book of spiritual musings. It is about real people who search for real reasons, why their life is the way it is. Schwartz is to be congratulated for his courage in tackling such a loaded and difficult topic.

---
How to Die Consciously
by Diane Goble isn't like other books about dying. It's the personal, right-here-and-now exercises, ideas, rituals, that set it apart. This wealth of "what really works" comes from her own experiences when she died and returned a near-death survivor, and from her years since of serving at the deathbed in a ministry of love and forgiveness. There are so many books out now about how to help the dying, but nothing like this. Her "Personal Transition Guide" that she helps the dying to create becomes a precious gift – a way for individuals to consciously prepare for what's to come, and to better understand the life in their death, and what happens next. The success of what she has helped the dying to do for themselves has laid the groundwork for Guides trained in her system to aid in a conscious and spiritually supportive transition.. Anyone can benefit from this book, so, keep it handy. You may use it more often than you think.


---


David Bennett is one of millions who have had a near-death experience; one of thousands who have written about it. You never get tired of these stories. Whether the individual was frightened or uplifted, there's something special about "the telling of the tale." David's
VOYAGE OF PURPOSE
, though, has a different ring to it. His is a raw and honest travelogue of a man who hardly had a chance as a child, then became a "man's man" to make up the difference, took up diving, got caught in a storm that beat him up so bad he should have wound up in a coffin. In his near-death scenario he met his Soul Family, an experience that rocked him to his core. His life changed after that - new job, big move, later a divorce, remarried, then the discovery of massive tumors and a dissolving spine. What he went through to regain his health is the stuff of miracles; what he learned along the way is a message for all of us - about spirituality, about purpose, about the power of prayer and the reality of unconditional love. David is a gentle soul today, someone you want to be in the same room with, as just his presence heals and calms. In VOYAGE OF PURPOSE he shares what he learns as he learns it. He takes you with him into the depths of spirit, so you can feel your own soul and discover your own truth.


---

TO ALL KIDS AND THEIR PARENTS. . .
Read the book "
We Are One
"by Jennifer Black. If you buy a copy, please get the exploration cards that go with it, as well. Yes, there are other books available that embrace the idea of oneness among people and in our relationship to the natural world (books like "People" by Peter Spier). But this one is truly different.
"We Are One" is lyrical. Reading it is like singing a song. And the drawings are bright and cheery and wondrous. It is for the younger crowd but even adults like me will get a kick out of the story (wish they had books like this when I was a kid). With our newest generation, those as young as two or three will get the message this book conveys right away, and, they will understand it. They know what Oneness means. Many even know why they are here in the first place.
"We Are One" by Jennifer Black is for the world's new children. She "sings" to them from its pages - a song we all need to hear. Highly recommended.
~PMH
'We Are One' read by the author and illustrator, Jennifer Black
.

---

Here is another book of interest to the entire near-death community and to anyone dealing with the challenge between the material world and the spiritual one. It is by Gary D. Guthrie. A new print, I was alerted to the book's existence this October in San Diego by its author. It is uniquely different, so much so that I hope everyone learns about it and purchases a copy. This book you will want to keep handy, perhaps on your nightstand, to use during special moments of prayer and meditation.
"
OPENING TO THE LIGHT: WEEKLY MEDITATIONS ON MESSAGES FROM NEAR-DEATH
EXPERIENCES
" by Gary D. Guthrie; Plowshare Media, LaJolla, CA, 2010.
This small, thin book you will want to keep handy so you can read it, use it, cherish it, meditate on it, daily. The book is actually designed for the meditative experience, one page for each week in the year. And that week's page, each one, is based on a message received from either a near-death experiencer or someone like them.
I cannot praise enough the easy simplicity and utter power of this book. It is so cleverly put together by Gary with photos of nature, near-death messages, the wisdom from poets and seers, sharings from the heart, loveshine from The Light. I mean this little gem is positively exquisite. Not fancy. Exquisite! Buy them by the case and pass them around. The world will thank you.
~PMH
---
ANNOUNCING THE LOVE:
Only in America do we have one word, "love," to describe a range of feelings and emotions, loyalties, expectations and desires, that far surpass what the word means. We think we know what love is, how it feels, what it's for. Simply put. . . we do not. Love changes as a prism does, each tilt revealing yet another aspect, drawing from us yet another tone in the song our heart sings. The book,
THE LOVE
, tilts that prism again and again, delighting us in one surprise after another, helping us to draw closer to who we truly are.

http://www.TheOracleInstitute.org/
---
FINAL JOURNEYS: A PRACTICAL GUIDE FOR BRINGING CARE AND COMFORT AT THE END OF LIFE
by Maggie Callanan. New York, NY; Bantam Books, 2008.
Maggie's first book, co-written with Patricia Kelley, was "Final Gifts." The book was a shocker in the sense that it opened up the subject of death and dying as never before, introducing all of us to the special language dying people use and how to understand it. Both women are hospice nurses. Their material is authentic, and funny, and heart-renching, and oh so necessary for all of us to know. Every family. Every physician and nurse. Every chaplain and pastor and minister and rabbi and cleric. . . everyone needs to read "Final Gifts" if you haven't already.
And, you also need to read "Final Journeys." Yup, Maggie went out on her own and created a treasure so masterful in its stories and support and aid that it gives, that it will hold you glued to every page. "Final Journeys" distills everything Maggie learned since 1981 as a hospice nurse, and much more. I say that because she is not the type of hospice nurse you might expect. I've known her for a very long time, and I can say without hesitation that Maggie Callanan is one of the most perceptive, intuitive, totally professional and focused, yet lovingly caring individuals I have ever met or heard of when it comes to the dying process. Inspired by her father's last words to her before he died, she has opened up the field even wider than before, and done so with so much tenderness and knowingness that she holds you in awe. Why can't we talk about dying? Why can't others hear our wishes, our stories, our longings, our dreams, our druthers? She brings us HOME, as only a firm but funny, loving angel can. Don't just get a copy of this book for yourself. Spread it around. PMH

---

"
The Spiritual Anatomy of Emotion
," Michael A. Jawer, with Marc S. Micozzi, M.D., Ph.D. Rochester, VT; Park Street Press, 2009.

http://www.emotiongateway.com/

The writing of this book was an awesome task, that took a decade of searching and testing findings about the human personality, our feelings and emotions, and how these, of themselves, may produce our "Sixth Sense." What happens to near-death experiencers and those like them, after their life-changing episode, is advanced here in terms of personality changes. The paranormal is looked at in a completely fresh and new way, as a natural component to more creative, sensitive ways of relating. What puzzles Michael Jawer, though, is how uplifting and beneficial such changes are, and how they tend to enrich a person lifelong. This book is a must for any counselor, therapist, or medical professional. For the rest of us, well, there are many surprises here.

---
"
Beginner's Guide to Conscious Dying:
The Path to Soul Healing, Peace of Mind, & Unconditional Love
,"

by Diane Goble, MSCC, CCHt, is now available. Diane is a near-death experiencer. She came back to do this work, to help people die consciously and peacefully, ready for whatever might happen next - after they cross over to the "other side." What makes this small volume so perfectly precious is Diane's ability to see through the veil and help people in a very personal way, specific to their own needs and wishes. Diane has a relationship to this day with spiritual beings, some she met in death years ago when she herself died and then came back, others around all of us - spiritual helpers of every sort. Those who have passed over sometimes return in spirit to be with her, some you may know aided her in writing this book - like Juliet Nightingale. There is an appendices for the type of practical/legal information you need when a loved one dies, plus a good bibliography. This book is readily available. Should you have any problems finding it on store shelves or via
Amazon.com
, you can contact her several ways:

e-mail,

cosmiccreativity@mac.com

postal, 14774 Bluegrass Loop, Sisters, OR 97759, or

P. O. Box 3352, Mammoth Lakes, CA 93546
---
A MOST WONDROUS AND UPLIFTING BOOK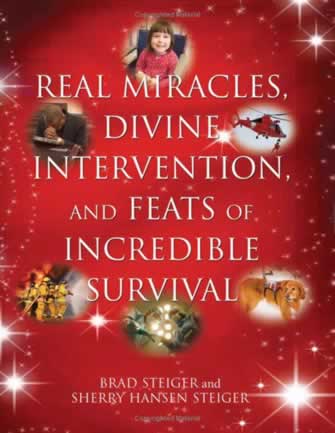 Any book by Brad Steiger or from the team of Sherry and Brad is well worth reading. The guy's a genius (and so is Sherry) for being able to churn out over a hundred books, all of them written in a highly readable style that really illuminates the topic, informs, yet holds your interest from the first page to the last. Although we've been friends for decades, most of his work does not apply to the field I am in - hence, you've seldom heard me mention anything by him (or Sherry) even though what they do is good stuff.
The exception is, "REAL MIRACLES, DIVINE INTERVENTION, AND FEATS OF INCREDIBLE SURVIVAL," their just released new book. No, it's not a near-death book, per se. It's a treasure trove of real miracles, just like the title claims, that will delight every heart and send your spirit soaring. And that's exactly what we need right now - miracles - and they're all around us, everywhere! We need to know this. We all need to take some time off our day, sit down, and enjoy something life affirming. Let your kids read it too. Give it as a gift to someone who could use a lift. I say thank you to Brad and Sherry. You've given us exactly what we need - proof that the impossible is still possible and that prayers are still answered.
"REAL MIRACLES, DIVINE INTERVENTION, AND FEATS OF INCREDIBLE SURVIVAL" can be ordered from any bookstore, or from Visible Ink Press, the publisher (43311 Joy Road #414, Canton, MI 48187-2075). –PMH

---

ANOTHER BOOK ABOUT A CHILD'S NEAR-DEATH EXPERIENCE
Well, folks, Kathryn Diamond has done it again. When she wrote the amazing book, "Rachel's Magic Swing," she patterned the fictional story after her own near-drowning when five. Maybe that's why it was so clear and right-on, like a real story that actually occurred. I asked her at the time why she didn't write her own story. She up and did just that. Here it is:
"THE DAY I ALMOST DROWNED: A CHILD'S NEAR-DEATH EXPERIENCE" By Kathryn Diamond
She self-published. The book is availabe at Lulu Marketplace and Amazon.com. Or, you can get it straight from her at - www.rachelsmagicswing.com
The ISBN number is 978-0-557-06946-0.
The first part of the book is a little confusing because Kathryn actually "died" twice in near-drownings - the first time when she was four in a lake, followed the next year by an incident in her parent's backyard, upright pool. The drawing she made for the cover is almost worth the price of the book alone.......so typical of how children see things when they leave their bodies during a near-death state. Add this book to your collection of child's stories. I have.
P.S. This book was especially written for children ages 8 to 12. It would be good for the elementary school crowd or even Sunday School kids. PMH


---

"Matrix Meditations: A 16-Week Program for Developing the Mind-Heart Connection," by Victor Daniels and Kooch N. Daniels from Inner Traditions, Rochester, VT.
Scurry as fast as you can past the early parts of this book and dive full-force into the 65 meditative techniques. Really, I've never seen the like of this anywhere, not anywhere. There is a voice that runs throughout the book, more especially in these techniques, that is silken soft, patient, kind, yet with a wisdom born of both experience and knowing. That voice gives you perspective. Perspective! Yes, there are many good books out now on meditation. But this one stretches to cover awareness, visualizations, dreams, breathing, attention, movements, feelings, expressions. And you get history. You get background. You get step-by-step. You get all that applies to each section - in that section - and with simple words on few pages. It is an unbelievable helpmate for those who want to journey within, and touch their soul.


---


"LIGHT ON DEATH, THE SPIRITUAL ART OF DYING," by J. Phillip Jones. Published in 2007 by Mandala Publishing, San Rafael, CA.
"Light on Death" is unlike any other book of its type I've ever seen. A soft but steady voice speaks through its pages of the spiritual art of dying, a voice that cradles you as it illuminates what had once seemed so dark and lonely. Even just to hold the book in your hands is to be blessed - from the elegance of presentation to the wisdom and loving advice packed into each paragraph. No matter your religion or philosophy about life, although Vedic in nature, the material matches almost exactly what you hear from countless people who experienced the near-death phenomenon when death came to call. Surely Phillip Jones, its author, is one of our angels.


---


BEYOND CONSCIOUSNESS: WHAT HAPPENS AFTER DEATH, by Dr. Beverly Potter
Ronin Publishing, Inc., Oakland, CA, 2008 (If it is not available through your favorite bookstore, contact the publisher: Ronin Publishing, P. O. Box 22900, Oakland, CA 94609; www.roninpub.com.)
"Beyond Consciousness" is a small book stuffed full of insightful quotes by some of the leaders in the field of consciousness studies, health-care, death and dying, near-death and after-death experiences, spirit visitations, reincarnation, remote viewing, intelligent design, and higher states of consciousness. Frankly put, it is a treasure. The comfort and clarity it offers to anyone, especially those who are grieving or confused, is rare and wonderful. A perfect gift, and a perfect bedside reader.


---


I found Leo Kim's 'Healing the Rift: Bridging the Gap Between Science & Spirituality' riveting. It was riveting because, in his book, he offered easy-to-understand word pictures of scientific findings that described what the vast majority of near-death experiencers actually encounter during their episodes. Page after page addressed this, even though as a scientist himself, he was looking for commonalities, ways of showing how the latest in science brings us closer to what our faith traditions have been telling us for thousands of years. Lots of books try to do this, but Leo Kim's does this one better. Without necessarily meaning to, he winds up walking us through the illusions of time and space just as experiencers of transformative states really experience it. He gives us words where there are so few. He gives us questions that become answers that lead to heartfelt sighs of relief that at last. . . someone took the time to explain the strange but true.


---


Three very important books you all need to know about:
"Handbook of Near-Death Experiences: Thirty Years of Investigation," by Janice Holden, Bruce Greyson, and Debbie James (Editors). Westport, CT: Greenwood/Praeger, 2008.
The book contains all of the research papers given during the Near-Death Conference held at M. D. Anderson Cancer Center, Houston, TX, 2006. This was the year of a major shift in near-death studies that has profoundly changed how we view near-death states.
"Irreducible Mind: Toward a Psychology for the 21st Century," by Adam Crabtree, Alan Gould, Bruce Greyson, Edward E. Kelly, Emily Williams Kelly, Michael Grosso. Lanham, MD: Rowman & Littlefield, 2007.
Mind is not the same as brain. Still, a predominant number of scientists believe that the brain creates the mind - inspite of considerable and important evidence to the contrary. This one volume contains that evidence. Important for scientists, medical people, media, and professionals.
"Is There Life After Death?" by Tony Peake. Edison, NJ: Chartwell Books, 2006. You can preview this book (United States only) without cost through www.wowio.com. Access a recent review at www.astraeamagazine.com. Author's blog: www.cheatingtheferryman.blogspot.com.
Bruce Greyson, M.D. said of this book: "Peake's explanation of your immortality is the most innovative and provocative argument I have seen. The question is whether that is the way your universe really works."
"Your universe?" says Joan Donovan, editor of "Vital Signs," a publication of IANDS (International Association For Near- Death Studies). "My universe? According to Peake, we may each inhabit a singular universe that comprises only one facet of a complex, holographic multiverse which literally requires immortality."


---


A REAL GHOST STORY: A DEHAUNTING NOW OF HISTORICAL RECORD
Selma Mansion in Staunton, Virginia is a very famous and beautiful pre-Civil War "great house" of Greek Revival design. Lore and mystery have enshrouded the Mansion ever since the Civil War, because of the startlingly real and active hauntings of the premise by a Confederate soldier who was gunned down in the dining room by Union Troops. In 1982 I was asked by David McKnight to accompany his Blue Ridge Community College parapsychology class to visit the Mansion and see what I could pick up. For the story of what I found and the dehaunting that was accomplished, please refer to the Article Section on this website. The ghost of the soldier has not returned. This has been verified by the Staunton newspaper and now is of historical record in the book, "Civil War Ghosts of Virginia" by L. B. Taylor, Jr. (Progress Printing, 1995) - refer to pages 95-98. Taylor has become an expert on Virginia ghosts, of which there are many. His website iswww.vaghosts.com.



---


"Look and Remember: A Commission to Change" contains the near-death experience of Marie taBonne. When 34 years old, she died because of a viral attack on her liver. It took her many years to talk about what she saw and experienced while on the Other Side of life - all the many revelations she was given. Trying to write about the episode netted her nothing but a heap of wasted paper. Painting her story didn't work either. Finally, she tried something new: pushing paint around with hands and fingers. The result will absolutely amaze you. "Look and Remember" is one woman's story stuffed full of one color plate after another of some of the most unusual and dynamic picture renderings I have yet seen done by a near-death experiencer. To be certain, some editing would be helpful here, as there are many misspellings, "near-death" needs a hyphen, and aftereffects is one word. Still, this is a book that is uniquely special and it deserves a large audience. Congratulations to Marie for tackling what few have - finding a way to illustrate their episode - and succeeding beyond measure! The book is available from Innercircle Publishing; ordering information on their website atwww.innercirclepublishing.com.

---

"Finding Water" by Julia Cameron (Tarcher/Penguin) is the long-awaited third book in her best-selling trilogy. Julia is an accomplished artist, I mean a really really good one. In her books she shares the creative process and tells you how to transform yourself through the refinement of your own creative genius. Her first two books in the trilogy are: "The Artist's Way" and "Walking in This World." I think you can tell by the titles that her books are not just about art and becoming more creative. They are about the deep recesses of the human soul and that font of wisdom that resides in each one of us. Because her work is so beautiful and so meaningful, I highly recommend any of her books, and especially this one, to near-death experiencers and those like them. --PMH

---


"Little Big Minds: Sharing Philosophy with Kids" by Marietta McCarty (Tarcher, New York City, 2006) is one of the most important books about the new children, today's children, yet written. Please, buy two copies: one for you and the other to take to your nearest school administrator. I've been following Marietta's work for years. She's been outspoken in her insistence that philosophy needs to be taught in grade school. I proposed the same thing in my book "Beyond the Indigo Children." It is a must - now I know why. Philosophy is the art of clear thinking. The ability to think critically and examine one's life is essential to healthy living and the continuance of democratic societies. Our new children are the smartest in history. Most of them know more than their parents do, not to mention their educators. I don't care if they're flunking in school and can't spell - they're smart, and they're clever, inventive, intuitive, and quite incredibly amazing. Forget labels like "indigo," and "crystal," and "starseed." None of them adequately describe the range of mind and abilities our new children possess. They're greatest talent, though, and research bears this out, is their ability to abstract: think outside the box. And this great ability is lost with far too many of them by the ages of 13 to 15. Why? Studies tell us the culprit is virtual realities/synthetic worlds. Not that any of these are bad, because they are not. But the kids are using too many of these electronic wonders at all too young an age and for too many hours each day and it's interfering with brain development. What better way to correct this than teaching philosophy in classrooms, in homes, each one teach one: the kids can do it. Marietta's book has all the tools, examples, and instruction needed for anyone, I repeat anyone, to take philosophy into kindergarten and grades up to the eighth. The best years are the first three grades in school. PHILOSOPHY BELONGS IN GRADE SCHOOL!!! The more open your mind, the better able you are to listen to others. As your mind expands, so does your heart! Our new children are ready for philosophy. It will help them to refine what they already know! Please, buy two books: one for you and the other for your nearest school administrator. Learning the art of clear thinking is more important than you can imagine. Thank you. – P. M. H.


---


THE RESILIENCY ADVANTAGE: MASTER CHANGE, THRIVE UNDER PRESSURE, AND BOUNCE BACK FROM SETBACKS, by Al Siebert, Ph.D. (BK/Berrett-Koehler Publishers, San Francisco, CA 2005) This book is all that it says it is, a veritable how-to in handling today's pressure and challenges, and doing it in a way that enhances your life while enabling you to dissolve much of the stress that tends to cripple. It is a book for the "right now" of life, specific suggestions for specific situations, lots of stories, ideas, even "resiliency development activites"at the close of each chapter. What peaked my attention, though, were the chapters from nine on, covering things like "Integrating Your Paradoxical Abilities," "Allowing Everything to Work Well - The Synergy Talent," "Strengthening Your Talent for Serendipity," "Mastering Extreme Resiliency Challenges," and "Our Transformational Breakthrough." Here Dr. Siebert is addressing, among others, those people who have had a near-death experience or a similar type of impactual transformation of consciousness. And what he has to offer is most incredible, real help for those who may need it or who can use a friendly nudge in the process of integrating such experiences. Recommended reading. PMH


---


An outstanding contribution to material about today's incredible kids is The New Visionaries....Evolutionary Leadership for a Vibrant World. This book consists of a chorus of different voices - some of the finest intuitive trainers, educators, and therapists in the world - each one offering exciting ways to embrace our newest generation. The book is published in London, England; available in both print and e-book versions with English Pounds. Conversions can be made for U.S. dollars and other currencies. Access:www.newvisionaries.net/NewVisionaries/


---


How can I best describe Mong, the odd one out, the first book in a series by Hendrick Vannek? It's a book of such richness, such depth, that to read the book is to become the book. I found myself walking with Mong, sitting with him, hoeing in his garden, listening, feeling; his heart, my heart. There is something wondrous about Mong, as if he represents the soul of each and every one of us, that purity we truly are but seldom acknowledge or admit. Hendrick's ability to give Mong life, I suspect is really a reflection of how clever Mong is in picking a channel through which he can slide into human form and tease us with his journeys across the earth of his time. The book is like a combination of Gibran and Rumi at their best, brimming with philosophical truths -all laid out before us in a manner rare in today's world. I have yet to encounter another book quite like this one. It is unique, unforgettable! A treasure! I look forward to reading those yet to come. -PMH


---


IN HIS ARMS: EXPERIENCES WITH THE OTHER SIDE by Denise Mendenhall. Available from Doug Mendenhall, P. O. Box 282, Mt. Pleasant, UT 84647 (self-published).
Denise was ten years old when she died. In 1999, she was a happy school girl when, quite suddenly, her personality reversed, she was often ill, and she started drinking tons of water. No one caught what was happening to her, not even medical people. It was not until she was hardly skin and bones that she was rushed to the hospital. Denise was in a coma; the diagnosis, diabetes. She was not expected to live past 24 hours. Three days later she awoke hungry and asking questions. Her recovery was a miracle. Although there was some brain damage, you would never know it.
Soon after, Denise began to see people's auras, without any sense of what she was seeing. She saw spirits of the dead and regularly began to communicate with Jesus and her Heavenly Father. She began to know things about people and about the future, and she could see how what she calls "demonic forces" try to trick people and cause them harm. Raised a Morman and living in Utah, Denise was also able to see and communicate with all the Prophets from her faith including Joseph Smith, the founder of the Church of Latter-Day Saints.
Denise's new abilities and her unusual accuracy in whatever she saw from realms invisible to others at first polarized the Mendenhall family. It was very hard for others to believe her, although her parents were supportive from the beginning, especially her father. As he put it: "We learned many 'lessons' from our little ten-year-old daughter." Doug went on to say: "She taught us not to judge anyone or anything. We learned from her about God's unconditional love for all of us. One of our biggest lessons was to be grateful for all things. And we learned that after a person dies, he/she can move on to God, or become earthbound. Such was the individual (spirit) that was in our home at the time. She even encountered some who would not believe they were dead! We learned that evil is real. There are dark spirits who do work for Satan or the Devil. She sees them also. I guess the main spiritual impact on our lives was the fact that she spent three days with Jesus and still sees Him and interacts with Him on a daily basis."
Denise is now sixteen. Her book recounts her near-death experience, but more than that, it focuses mainly on her aftereffects, her continuing relationship with Jesus, and the "book reviews" she feels called to do wherever she is asked. The "book reviews" she does are sessions where she talks about her experience to a crowd of people and, in essence, gives her testimony about how her life has changed and what we can all do to change our lives for the better. Denise is becoming quite a lady. Her book, In His Arms, is an important contribution, not only for the upliftment it offers, but for the fact that she is the first child experiencer of a near-death state who has written her story while still a child. Since children do not process their near-death episodes as do adults, be prepared for a different kind of story written in a very different manner.


---


"MODERN SHAMANS," written by Nancy DeYoung, is a book for anyone who is seeking practical, down-to-earth techniqes for handling healing energy and the altered brain states that go with the ability to heal and to contact non-ordinary states of consciousness. Many of the near-death experiencers I have met over the years could have used some of the methods and ideas DeYoung teaches. In the Resources Section of this website is the "Introduction" I wrote for this book. It is available from www.lulu.com and fromwww.modernshamans.com. Should you wish to contact DeYoung directly, you may do so atinfo@modernshamans.com. -PMH


---


Ken Ring and Evelyn Elsaesser-Valarino's important book about near-death experiences entitled, Lessons from the Light, is once again available - with a new Foreword by Carolyn Myss and a new update from Ken himself. Don't miss it! -PMH


" If any one person can claim to be an authority on near-death experi- ences without having had one, that person must surely be Kenneth Ring.
. . . And more importantly, no other researcher has been able to transmit to the rest of us the true meaning and impact of near-death phenomena for the planet."


Bruce Greyson, M.D. Past-President of the International Association for Near Death Studies (IANDS)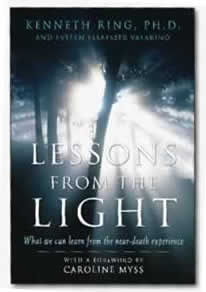 " A beautiful melding of research and compassionate, intuitive analysis."
— Caroline Myss, Ph.D. Author of Anatomy of the Spirit

Once again available: September 2006 Published by
Moment Point Press
Available at your local bookstore and on
Amazon.com
---


Forgiveness and Child Abuse - Would You Forgive? - by Lois Einhorn, Ph.D. (Robert D. Reed Publishers, Bandon, OR 2006)
Lois Einhorn finally faced her past, the unbelievable sexual cruelty both of her parents subjected her to, again and again, year after year, and then she asked - would you forgive? The power that lies within the question is as gut-wrenching as the incidents which caused it to be asked. With a foreward by peace activist Arun Gandhi, Einhorn skillfully moves past what she went through to feature 53 other contributors - many of whom will be familiar to you - and how they each confronted the issue of forgiveness in their own lives. I am one of them. My story is in Chapter Six. This is no anthology. It is a book of unspeakable pain, of real people who moved from fear, confusion, and anger to the freedom forgiveness gives. Although inspiring to read, it is also immeasurably helpful in the type of suggestions and techniques shared that made a significant difference in people's lives. Truly, what helps one can help the many.


---


SUICIDE: WHAT REALLY HAPPENS IN THE AFTERLIFE? - by Pamela Rae Heath and Jon Klimo (North Atlantic Books, Berkeley, CA 2006) Exceptional! There is no other book anywhere that approaches the subject of suicide from 360 degrees as does this book, nor as thoroughly, nor with such a high standard of integrity - and - in readable, easy-to-understand fashion. Heath, an M.D., and Klimo, a Ph.D., are both well-experienced and well-able to combine research from medical and psychological corners with deathbed encounters, near-death reports, and a broad spectrum of psychic readings (whether from channelers or mediums) where the dead could speak for themselves. Their range includes young boys who die "accidentally" while trying to achieve exotic orgasms, to those in a pact who opt out on a lark, to the depressed, the angry, those who are ill or in great pain, avengers, assisted suicides, different views from history and in other countries; with a large section devoted to murder suicides, suicide bombers, and the cultural mentality which supports this. How they were able to weave into the material voices from those who survived a suicide along with "voices" of those who didn't, is nothing short of phenomenal. Considering the new rage of pre-teen and teenage suicides, the young egged on by Internet sites that glorify death, this book is a must read. Heath and Klimo are to be congratulated for the dedication it took to produce Suicide: What Really Happens in the Afterlife? I cannot begin to emphasize how important this book is - for everyone! ....P. M. H.


---


"AFTERLIFEFROMABOVE" by Anita Billi seems at first blush to be just another metaphysical primer. Keep reading. You will find this book to be exceptionally well-written, and with the reader in mind - whether that reader be a rank-beginner or someone intimately familiar with the varied aspects of life after death, spirit visitations, and memories of a "beyond." This book was not written to impress or amaze anyone. Quite the contrary, it is a well-prepared guidebook that lays facts on the table - what we presently know about the subject - and gives honest and clear advice anyone can use. There are some statements that contradict others, her knowledge of the "new" or "indigo" children is lacking; still, all in all, this is a great book that will surprise you with how easy it is to read and how valuable it can be in enriching and expanding your view of life. I recommend it. ....P. M. H.


---


AUTISM AND THE GOD CONNECTION
Cases of autism and its full spectrum of variants are now so pervasive in the United States and other countries that it is considered an epidemic. If you don't know a child who has some form of autism, you soon will. These children are not confined as "forever wards" of their parents or necessarily institutionalized. They grow up. Many are high-functioning. Thus, in some capacity, you will be dealing with them or already are, perhaps as a student in a class they teach, perhaps as an employee in one of their businesses, perhaps at a party, in the bank, at the post office, or in a studio admiring one of their paintings. Because they can and do spread throughout society in numerous ways, it behooves all of us to learn something about what makes them different and how we can better support the talents they offer. There are many excellent books out now about autism and its full spectrum of variants. None of them, though, are as deep or as revealing as this one: Autism and the God Connection: Redefining the Autistic Experience through Extraordinary Accounts of Spiritual Giftedness, William Stillman (Sourcebooks, Naperville, IL 2006). Stillman himself is autistic; he has Asperger's Syndrome, fluent verbally, a high-functioning professional. Autistic kids are "wired" differently. Many cannot speak, are easily frustrated and angered by change, and are challenged by emotional expressiveness. Most relate better to animals than to people. This is evident. What isn't evident in how intelligent the majority are and how exquisitely sensitive, intuitive, creative, and spiritual they are as well. Stillman carefully and with immense focus dissolves away the walls of prejudice and abusive behavior so common with and to autistics, to unveil a rich depth of personality and awareness that lies just behind the jarring facades of involuntary movements and/or odd stares. With new ways to communicate, new forms of speaker boards and computers, new types of counseling, the true inner realities of autism spectrum are rushing to the surface: an inner world of vivid dreams, uncanny psychic and intuitive abilities, fluid and advanced mental abstractions and concepts, incredibly accurate memories of past lives and the soul and God and spirituality - and - in many cases, knowledge of why they are here in this life and what they are to do, their mission. Stillman advises to always assume intelligence when relating to those who have autism. Look them straight in the eyes when communicating with them. Be alert for symbolic gestures and languaging, telepathic connections, and exceptional knowing and wisdom. Although autistics are predominately visual, not verbal, they can readily communicate if given a chance and with the proper equipment. They are extremely sensitive by nature and easily confused by loud, sudden noises. If you remember that and adjust environments accordingly, satisfying, even deeply meaningful relationships, can result. I believe the world owes William Stillman a debt of gratitude for the courage it took him to research and write this book. It is filled with rare wisdom and amazing stories - that will totally surprise you! PMH


1/4/06




---


BOOK REVIEW "Talking with Angel: About Illness, Death and Survival," by Evelyn Elsaesser-Valarino. Floris Books, Edinburgh, Scotland, 2005 (available in the U.S.. - www.florisbooks.co.uk).
You'll remember Evelyn Elsaesser-Valarino as the collaborator with Kenneth Ring on Lessons from the Light: What We Can Learn from the Near-Death Experience. She has spent over 20 years studying the subject, written another book about it, yet this time she makes a significant departure - writing a novel about a young girl dying of leukemia. Well, not exactly a novel. The book reads more like a journal, one so intimate, so personal, so filled with conflict and puzzlement and fear and love, that you find yourself "inside" the nameless girl, not caring so much who she is as what she thinks, feels, during crucial moments in her ebbing life. "Angel" is her talking doll, and at first that's a difficult concept to accept. Yet it doesn't take long to adjust not only to British mannerisms sprinkled throughout the book, but to embrace as real and wonderful the special doll made for her by her now-deceased grandmother - a doll of infinite wisdom and knowledge. When her illness worsens, a fellow patient dies, only to revive after having had a near-death experience. The description of that episode, how it affected the boy who had it, and ultimately how it transformed the young girl, is among the most riveting accounts I have yet read about the phenomenon and its aftereffects. The book is simply incredible!
Highly recommended for older children, parents, and anyone coming to grips with life and death issues - regardless of age.


---


NEW BOOK - ONE OF SPECIAL INTEREST: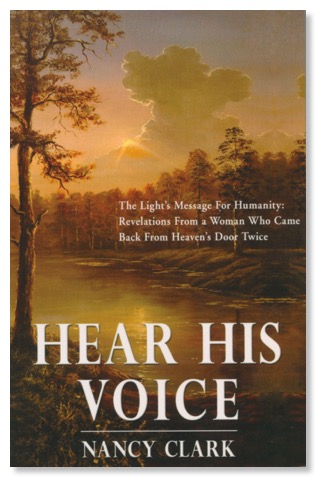 " Hear His Voice: The Light's Message for Humanity: Revelations From a Woman Who Came Back from Heaven's Door Twice!" by Nancy Clark is now available through 1st World Publishing, Fairfield, Iowa, 2012
e-mail: healeygarden@msn.com;
website: http://www.freewebs.com/nancy-clark/
The case of Nancy Clark, long active with Friends of IANDS groups (as concerns the near-death phenomenon), is discussed and illustrated in my book, "Beyond the Light." What transpired as she was delivering a eulogy during funeral services for a friend, is every bit as light-filled and wondrous as the most amazing of near-death experiences. Technically, her episode would be labeled a "near-death-like" experience. Although Nancy had experienced a near-death state previously, it is this particular encounter with the light that she considers the most life-changing for her - and because of this incredible book, for us as well. Here is the review of her book that I submitted to her publishers:
"Hear His Voice" - how can I review this book? My heart flows through its pages and I find myself saying, you and I, Nancy. This passion we feel, day and night it never leaves us, always there, always breathing its own breath through us. God! One with the One. There is no other reality, no other way, no other life. You have shared your passion in this special book, your own encounter with the God of Your Being that continues to live and breathe in you. And I have share my passion in the research I have done, pressed on by that Voice, God, the Voice that spoke to me in my third near-death experience. You flower more than I in the music of your words, still, it's the same Source, the same Love, the same Joy. I congratulate you! You completed this book, a gift to the One who gifted you, a gift to all who may touch it, read it, and be moved by it. It's God. And I rejoice with you in the power of that knowing. We share that, you and I, that moment in God's Presence. That moment that defined all our other moments. Bless you, dear sister soul, for inviting God to speak through you so that others might awaken and remember what is already written in their hearts." –PMH


7/6/05




---


The book, "Character Strengths and Virtues: A Handbook and Classification," published by Oxford University Press and the American Psychological Association, 2004, recommends significant changes in how clients are to be treated. This book is the "DSM-1" of positive psychology in that it focuses on the good life instead of disorders. "Positive Psychology" is a new trend in counseling, one that has resulted in remarkable changes in people - for the better.


12/14/04


---


"A Hidden Order: Uncover Your Life's Design" by Winter Robinson (Red Wheel, Boston, MA 2004--just came out). Some of my story is on pages 27-29, on how I was able to do my research of near-death states without anyone knowing I was doing research - the experiencers just showed up, as if I were wearing a sign announcing myself and what I wanted to do. Very seldom did I ever have to say anything to anyone. They took one look at me - perfect strangers - and started telling me about their experience. Indeed, the story of how I did the bulk of my research is evidence of "a hidden order" in life....PMH


11/14/04

---


The dehaunting I did some time ago of the famous ghost of Selma Mansion in Staunton, Virginia, was not only covered in the local Staunton newspapers, but apparently in a book as well. The book is a small one used mostly as a gift item and sold locally and in gift and book stores. I was just notified about it. Here is the info on it: Title - HOOTS AND HOLLERS IN THE HILLS OF STAUNTON by Sergei Troubetzboy (Director of the Tourism Office in Staunton), 501 North New Street, Staunton, VA 24401 (540) 886-5121. The book was originally published in 1998, second printing in 2000 - already sold out and due for a third printing soon. If you are interested in this book, you might contact its author and put in an advance order. ...PMH


10/8/04




---


There is a new book out for children about near-death experiences. I have not read it, but am thrilled that anyone would think about our young people in discussing this topic - especially considering that so many children have near-death episodes. The book's title is NEAR-DEATH EXPERIENCES and is part of the series of books called "The Unexplained." Author is Michael Martin and the publisher is Capstone Press, 151 Good Council Drive, P. O. Box 669, Mankato, MN 56002. Consultant for the book was Linda A. Jacquin, herself an experiencer of a near-death state as a child.


10/8/04




---


THE SECRET SPIRITUAL WORLD OF CHILDREN: THE BREAKTHROUGH DISCOVERY THAT PROFOUNDLY ALTERS OUR CONVENTIONAL VIEW OF CHILDREN'S MYSTICAL EXPERIENCES by Tobin Hart, Ph.D. (Inner Ocean, Maui, HA 2003)
"Once in a while an exceptional book comes along and you want to scream at the top of your lungs, "Hey, world, read this book - it will forever change the way your children are treated." Oh, if only I could make such a scream be heard.
"The Secret Spiritual World of Children" covers everything, not just dreams and visions, angels and fairies. It covers life, that pulsebeat within us that propels action, growth, societies and cultures - our history as humans on this very big world called Earth. Whatever you need to help you understand your children, speak with them, encourage them, help them - even practical and easy exercises and suggestions - all of this is lovingly tucked into this gem of a book. But Hart doesn't stop there. He goes on to speak to the child in all of us; and as he does, you will recognize yourself and your own childhood unveiled in a new way. I cannot recommend this book highly enough." ....PMH


3/9/04


---


THE EDISON GENE: ADHD AND THE GIFT OF THE HUNTER CHILD
"Very seldom do I come across a book an exciting as this one, filled with the type of research that not only challenges majority opinion and does so effectively, but backs up each observation with real, authentic evidence - untainted by the pharmaceutical companies. What we today call the ADHD "disorder" is actually the hunter's gene, that mutation in our genetic code that occurred 40,000 years ago and literally saved humankind from extinction. It's back, a 600% increase in the population just since 1990 - and at a time when my research suggests a quantum leap in our evolution is now occurring. This book calls into question drug companies, school systems, and the media, in the way each is handling one of the greatest crimes in human history - drugging the very people our world desperately needs. . . erratic inventors like Thomas Edison who can think outside the box. Read this book. It will change what you think you know about learning disabilities such as ADHD and the challenge of modern technology." ....PMH


3/6/03


---


There is a small book out now about the Buddhist Perspective on life and death. It has a section in it that covers a conference that was held on the subject. Good for general audiences who are curious about Buddhism's main Principles. It is "LIFE & DEATH: A BUDDHIST PERSPECTIVE" by James Hilgendorf. Available from Morris Publishing, 3212 East Highway 30, Kearney, NE 68847; 1-800-650-7888.


10/24/2002


---


New from Mary Morgan McKnight is a most unique book entitled JOGGING THROUGH SPACE. Not only is her near-death episode described, but Sixty Pathways are presented - sixty ways for anyone to feel better and heal quicker and be well. The book's format is unlike anything I have seen before in this genre. Quite engaging! Highly recommended. . . for everyone! JOGGING THROUGH SPACE is now available from Trafford Publishing by calling toll-free 1-888-232-4444 or it can be viewed and ordered online athttp://www.trafford.com/robots/02-0482.html


6/26/2002


---


The Rev. Carol Parrish-Harra, Ph.D. has revised an earlier work and created an exceptional reference piece called THE NEW DICTIONARY OF SPIRITUAL THOUGHT. Anyone interested in spirituality, religion, Eastern and Western esoteric and spiritual concepts, will find this guide of over 3,000 entries to be invaluable. Rev. Parrish-Harra is a near-death experiencer and founder of the Sancta Sophia Seminary in Oklahoma (mentioned in The Marketplace on this website --you can order the Dictionary directly from Sancta Sophia). I have been to the Seminary, taught there, and can personally testify that this fully-accredited facility is a rare gem.
I have recently donated our entire collection of the Paul Brunton Notebooks to the Sancta Sophia Library, as I support the programs and degrees they offer. Paul Brunton, by the way, devoted over a decade of his life to maintaining silence as he explored the depths of his own inner being and the God Within. During this long period of self-imposed silence, he kept notes on what came to him. His Notebooks are a treasure in and of themselves and were published by Larson Publications, 4936 Route 414, Burdett, NY 14818 [the phone number I have listed for the company is (607) 546-9342 ---considering the pace at which area codes are changing, I cannot guarantee this number is correct].


6/17/2002


---


THE INTUITIVE HEART: HOW TO TRUST YOUR INTUITION FOR GUIDANCE AND HEALINGby Henry Reed, Ph.D. and Brenda English. I have come over the years to appreciate and deeply admire the work and ideas of Henry Reed. He may be a Ph.D., and as such has done some incredible research into creativity, dreams, and intuition, but his most important discovery - as far as I'm concerned - is the role of the heart in things psychic/intuitive/spiritual. His book is a treasure of ways to develop and expand intuitive abilities in conjunction with heart wisdom. Although his book can be purchased or ordered from any bookstore, it would be helpful to access his website from time to time for announcements about the training classes he offers called "Intuitive Heart Discovery Process." Anything he does is filled with creativity and caring, along with the expertise he has gained from several decades of solid research. Contact: Henry Reed at 1-800-398-1370 or (540) 579-2883. His website www.creativespirit.net; e-mail is starbuck@ls.net.


10/27/2001


---


THE PSYCHIC PARADIGM: A PSYCHIC REVEALS THE SECRETS OF UNLOCKING YOUR OWN ESP ABILITIES, by Beverly Jaegers. Bevy is a no-nonsense woman who approaches the psychic/intuitive world like an investigative journalist (not as a "psychic," per se). Maybe that's because she's a cop's kid, like me, and was raised in a police station like I was. In that sense, we're "soul sisters" and have a similar approach to how we evaluate "the unseen." Bevy has a track record few can top, and she has developed easy, proven techniques that anyone can use to expand and enhance intuitive skill. I said "expand" and "enhance" because we're all psychic....to breathe is to be psychic....and anyone can do what she has done. This little paperback is a gem, filled with more "tools," tidbits, and supporting data - briefly put, highly informative - than any other single source I know. Unfortunately the book is no longer available from Berkley Books. You must now get it directly from her at Aries Productions. Ask for the free flier/catalogue, which lists all her many offerings. Contact: Aries Productions, P. O. Box 29396, St. Louis, MO 63126. Her e-mail is USPsiSquad@aol.com.


10/27/2001


---


CROSSING OVER & COMING HOME contains the only study done to date about near-death experiences that is exclusive to the gay and lesbian population. Their stories, collected by Liz Dale, Ph.D., will touch your heart and illustrate how truly we are all one family, regardless of color, gender, sexual preference, or ethnicity. This neglected segment of the human family at last has an outlet with which to share their own encounters with spirit, with the enhanced vision and indescribable love that can be found on The Other Side of death. Dr. Dale is to be congratulated on her pioneering study! CROSSING OVER & COMING HOME has just been released by Emerald Ink Publishing. If you cannot find the book yet in your favorite bookstore, order it fromAmazon.com or contact the publisher at emerald@emeraldink.com


10/26/2001


---


COSMIC CRADLE: SOULS WAITING IN THE WINGS FOR BIRTH Elizabeth M. Carman & Neil J. Carman, Ph.D. Sunstar Publishing; Fairfield, IA, 1999
Another exceptional book. Thus is COSMIC CRADLE. Spanning the whole of recorded history up to contemporary times, authors Elizabeth and Neil Carman have collected and then shared with us the lesser-known mysteries surrounding conception, pregnancy, and birth. They have unveiled the soul in all its splendor and glory, and done so with meticulous care and irrefutable scholarship.


3/28/2001


---


Occasionally I come across a book that pertains directly to the kind of information my readers and visitors to this website ask for, and does it so well that I want all of you to know about it. Concerning the development of true intuition, I recommend:
BREAKTHROUGH INTUITION: HOW TO ACHIEVE A LIFE OF ABUNDANCE BY LISTENING TO THE VOICE WITHIN Rosemary Ellen Guiley, Berkley Books, New York City, 2001.
To say I am impressed with Rosemary Ellen Guiley's book would be an understatement. In reading it, I found myself lamenting that a book of this caliber was not available back in the sixties when I first began to refine my own intuitive abilities. Rosemary is more than a researcher. She is an accomplished intuitive counselor, who had to overcome serious doubts about her own abilities before she could explore the scope of intuition itself and its link to the soul. Her cautions and advice, not to mention exercises for the beginner as well as the more experienced, are superb.' (I would also urge you to read her book "Dreamwork for the Soul," as it, too, is outstanding!)


3/26/2001

---

"Fingerprints of God: Evidences from Near-Death Studies. Scientific Research on Creation, and Morman Theology." by Arvin S. Gibson. Published by Horizon Publishers, Bountiful, UT, 1999.
"A fitting summation to the careful near-death research conducted by engineer-turned-spiritual seeker, Arvin S. Gibson. After writing many books on the subject. Arvin has taken his best cases, combined them with intriguing new ones, to explore not only Morman theology but the very mysteries of Creation and God."


4/4/2000




---

"'BLESSING IN DISGUISE: ANOTHER SIDE OF THE NEAR-DEATH EXPERIENCE,' by Barbara R. Rommer, M.D. Published by Llewellyn; St. Paul, MN, 2000. Dr. Rommer has investigated the unpleasant and/or hellish episodes so seldom discussed in the field. In doing this, she has identified four types, provided percentages backed up by medical findings, and explained in clear terms what may well be why one person has one type of scenario while another, something different. In the second edition of the book, an addendum was added, where, among other comments, I was able to reveal the case of the youngest experiencer of an unpleasant episode I have yet found - that of a NINE DAY OLD INFANT!"
Available from Amazon.com...


3/18/2000




---


"I heartily recommend Kenneth Ring's new book,
'Lessons from the Light: What we can Learn from the Near-Death Experience.'"
Lessons from the Light is not only a well-researched and inspiring collection of near-death experiences (NDEs) from men, women, and children of all ages and backgrounds; it is a book that changes lives. In what many consider his strongest book, Kenneth Ring extracts the pure gold of the NDE and with a beautiful balance of science and human insight reveals the practical wisdom held within these experiences. Lessons from the Light will change the way you view your life-the way you live your life. Moment Point Press announces the publication of Lessons from the Light in a new paperback edition. Order from Amazon.com.


3/7/2000




---


MINDSIGHT: NEAR-DEATH AND OUT-0F-BODY EXPERIENCES IN THE BLIND, Kenneth Ring, Ph.D. and Sharon Cooper's in-depth report on his research of near-death states with people who are blind, is now available in book form - a seminal study on blind people who report being able to "see" during near-death and out-of-body states. MINDSIGHT can be ordered from Amazon.com... ...Or directly from the publisher: William James Center for Consciousness Studies, Institute of Transpersonal Psychology, 744 San Antonio Road, Palo Alto, CA 94303.


1/26/2000


---


An excellent new book on the near-death experience, written by one of the finest researchers in the field, is -- "Light and Death: One Doctor's Fascinating Account of Near-Death Experiences," Michael Sabom, M.D. Grand Rapids, MI; Zondervan Publishing House, 1998.Order from Amazon.com


---

Read what Joseph Chilton Pearce (amongst others), author of "Magical Child" and "Crack in the Cosmic Egg" (named by New Age Journal as one of the most influential writers of the 20th century) have to say about:
"Children of the New Millennium"


---


P.M.H. Atwater is mentioned in the book:
"DREAMWORK FOR THE SOUL: A SPIRITUAL GUIDE TO DREAM INTERPRETATION,"
by Rosemary Ellen Guiley; Berkley Books, New York City, 1998. Pages 196-197 about the rib dislocation that almost derailed the writing of Dr Atwater's first book and how a dream explained this to her. Pages 206-207 about how in a dramatic vision she was shown that "P.M.H.Atwater" was to be her new name. (Legal steps were taken shortly thereafter to ensure this. Thus, "P.M.H." is her full, complete first name, "Phyllis" is now a nickname. This happened in 1980.)





---


See P.M.H. Atwater's chapter in this book:

Solstice Shift
Magical Blend's Synergistic Guide to the Coming Age
Edited by John Nelson
On the Summer Solstice of 1996, 23 writers created the world's first synergistic book. Included in this anthology are P.M.H. Atwater, Ken Carey, Jean Houston, Lynn Andrews, Neale Donald Walsch and Shakti Gawain. They, along with 17 others, were asked to "tune in" to the planetary or Gaia Consciousness at the same time and write about the coming global changes in awareness. From Magical Blend Magazine and Hampton Roads Publishing Co. Inc. (www.hrpub.com) of Charlottesville VA ...or order directly from Amazon.Com

---


Also see P.M.H. Atwater's chapter in the book:
"The Near-Death Experience
A Reader"
edited by Lee W. Bailey & Jenny Yates New York, NY; Routledge, 1996


(A compendium material on the near-death experience. )